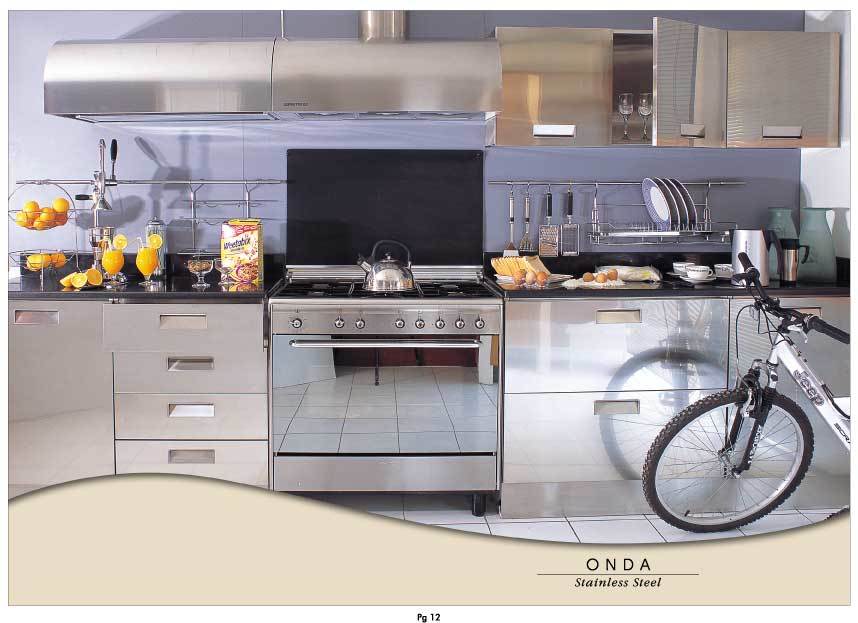 Technical Specification and Construction
I – Kitchen Cabinets
Specification
Stainless Steel used in fabricating the Cabinets and Doors is 304 or 18 / 10
Stainless Steel Sheets passed the most important testing methods according to ECCA partly corresponding to DIN, ASTM and ISO standards.
Stainless Steel Sheets due to these specifications carry the following properties.
Formability and Adhesion
Weather Resistance
Corrosion Resistance
Chemicals and Stain Resistance
Heat Resistance
Durability
Cabinets
The cabinet body as a whole sides and bottom is made of stainless steel sheets 0.6mm thick.  Sandwich panels 18mm filled with polyurethane, density 40 kg / m3 to assure strength and sound proof, no screw or rivet shown.
Door
Shutters is made of stainless steel sheet 0.7mm Brush Finish sandwich type, filled by injected polyurethane density 40kg / m which gives the shutter stiffness / rigidity and resistance against heat and humidity.  Handles to be built – in the Aluminum section powder coated, or free type to customer choice.